Hello everyone! I am excited to introduce the first of many Weekly Development Updates! Each week, I'll be giving you a look into Project LEAP's status, as well as sharing some content I have been consuming during this time.  We have tons of incredible things on the horizon and we hope you all will find these update fascinating as we move closer to revealing the entire game to the world. This is the beginning of a plan to be transparent as we grow a community for the game and allow a more interpersonal look into the development process of making a game.
---
Connecting The Dots
For the longest, development on LEAP has been a learning process. From our prototype, changing engines, to picking up new team members who could help us grow, we have made incredible strides for a team working together for the first time. One of the more complicated and tedious parts of this learning process was rebuilding from scratch. While we had a starting place with the prototype, changing to Unreal Engine 4 from Unity and reexamining the design of the prototype, caused for the need to rebuild much of our code to complement change.
Luckily, we were able to team up with a skilled programmer who has helped us with his strong knowledge of C++ programming skill and UE4 blueprint experience. Within a few months, we were able to implement a good amount of the core mechanics of the game. This past week, we had been hard at work trying to overcome probably one of the biggest obstacles that we have ran into so far, back end game servers.
Like I have said a lot, development isn't easy.  It takes a lot to setup the back-end infrastructure as to how your multiplayer game will connect players with each other. As many know, there are 2 common ways games connect players: peer-peer and server wise.
Peer to peer usually picks a player in a lobby of players to use as the baseline for the game connection and all players connect to that host.
Server wise or as many know it as, dedicated servers, is where players connect to a central server in a certain location in the world and players communicate their actions to the server and the server updates all the players in the match with what they should be seeing.
Most people over the years have asked for more multiplayer games to host dedicated servers for a better online experience compared to a peer-to-peer one. This is mainly due to better stability when playing on dedicated servers as you can rely on the server being able to handle the task compared to the randomized chance you have using another player as the host and hoping that not only is that player near you, but they also have a decent internet speed. One downside to dedicated servers is the costs to not only implement them, but keep them up, which is why some games choose not to use them. It really comes down to cost versus value.
While we were developing the gameplay for LEAP, we realized that it would be important for players to have the best connection experience as possible to avoid many headaches.  We also believed in giving the player the best experience we could with what we had, so we spent a good amount of time early on in development building out the back end to support Dedicated Servers. While I can't say without a doubt LEAP will use dedicated servers 100% at this time due to it being very early on in the development process, I hope you can at least respect our understanding of at least preparing for this possibility early on in development and not 6 months after launch.
While visually barebones, the system is in place and we have a basic matchmaking system in place with a lobby system. Again, this is more a proof of concept, making sure everything functions correctly before polishing it and making it visually appealing. The team was excited that after months of hard work, this week we finally did some testing and got the system to work! We are now preparing to connect the lobby system with our game servers, so once players are in a lobby, they will communicate with the server and a match instance will be dynamically created for them to play in.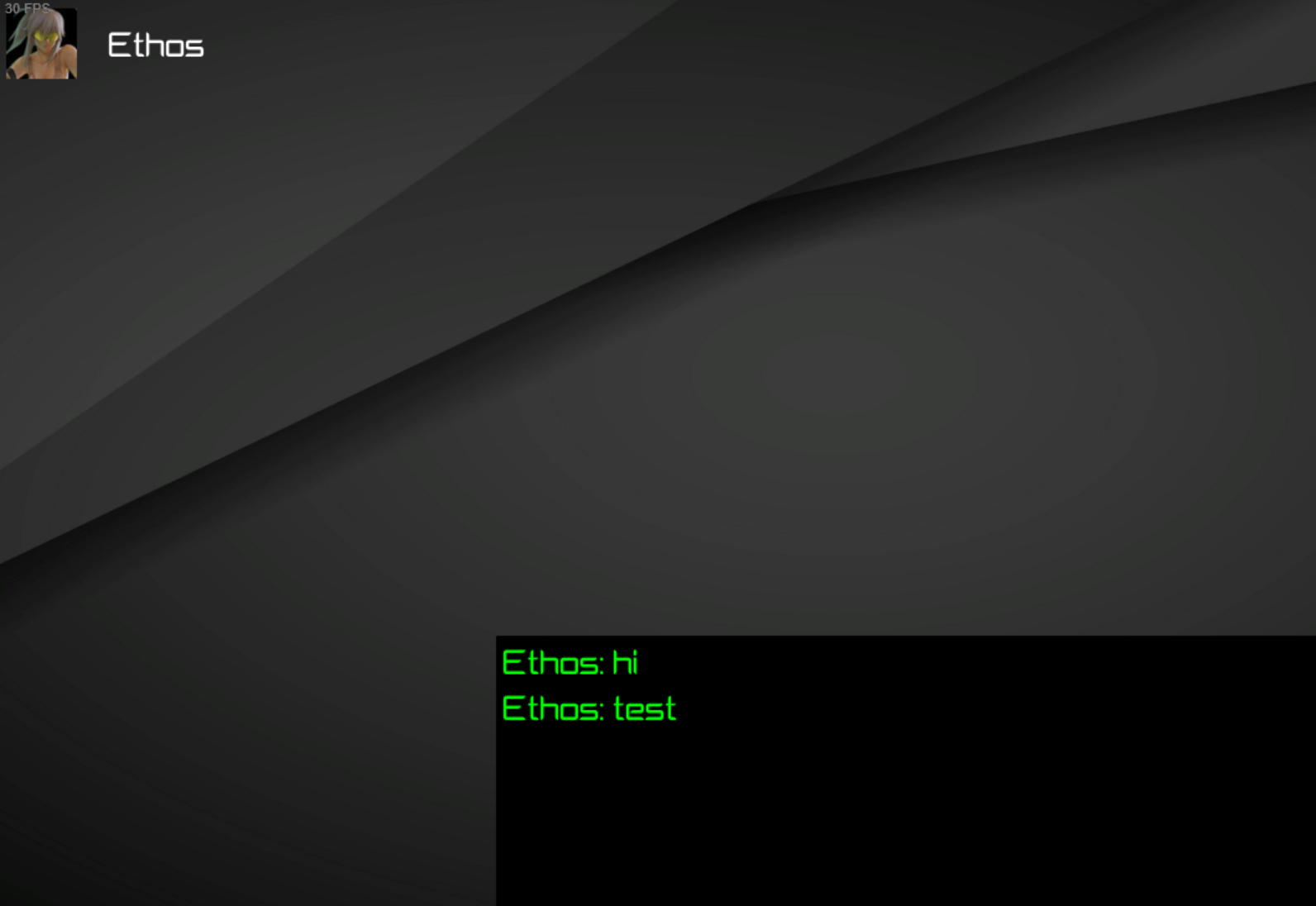 ---
Finding The Musical Soul Of LEAP
Music can be an important aspect in many mediums and sometimes it can be underappreciated. I have to say that after watching Black Panther this past week, it reaffirmed with me how powerful music can be used to reinforce your visual experience. Not only is Black Panther's soundtrack one of my favorite albums in recent years, the score done by Ludwig Göransson is incredible and light-years ahead of all of Marvel's other scores. The main thing that comes to mind while listening to the score is immersion and how just listening to it alone allows for my imagination to run wild with the different aspects of not only the characters, but Wakanda itself.

This really inspired me to take a second look at how multiplayer games use music and how LEAP can go about leaving its own mark. I've always had a vision of creating a soundtrack with hip-hop inspired vibes mixed with some electronic elements based off of the Sci-Fi direction of the project. What Black Panther reminded me of is to not just create noise to fill in the void of silence, but music that reinforces the immersion of the locations of the world and the characters that live within it.
While we aren't ready to reveal the direction this is headed yet due to us still experimenting, we wanted to express how we plan to create a soundtrack that interacts with LEAP's gameplay and make that a vocal feature point for the game. What we strive to do is create music that not only moves you and immerses you in the world, but thanks to the power of video games, becomes an adaptive design mechanic used to reinforce whatever you are experiencing during gameplay. Can't wait to expand on this in the future!
---
The Wrap Up
That wraps up our first Pre-Reveal Developer Update. I hope it was enjoyable and enlightening. We still have a lot more to share with you. Due to already the vast amount of information I have shared today, I'll save the other additional updates we had this week for next week, since some of it is still a work in progress.
Leap Forward, – Ethos
Twitter: @PrepareToLeap
---
Content Drop
This week, the biggest thing on my mind is Black Panther. If you haven't seen the movie yet, I highly recommend seeing it. It is a great Marvel film that at some moments even surpasses its Marvel label and ends up being this very thought provoking and memorable multiple layered film.
For a more detailed look into my ideas about LEAP's soundtrack, I highly recommend watching this video from GameDev ToolKit where Mark Brown talks about Adaptive Soundtracks. It has some good examples that we may try implementing in our own game.
If you missed the prequel to this new weekly update thing, check out this post I made on this blog a month ago, talking about why I went on Hiatus for YouTube and my goals moving forward.